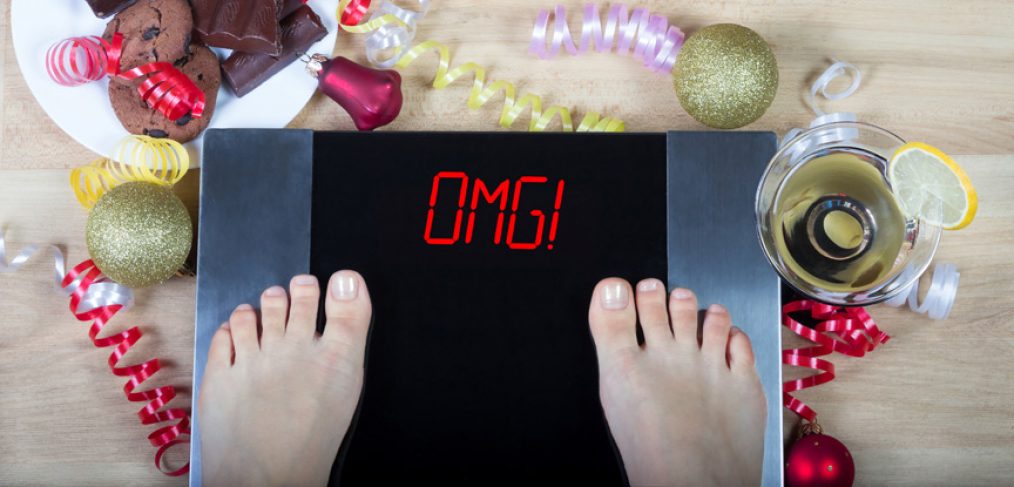 Lose Those Holiday Pounds Fast!
When you're trying to lose weight (or even maintain yours) successfully navigating the holiday season can feel like walking through a minefield. With all the seasonal temptations and traditional treats (not to mention the peer pressure from friends and family) it's easy to find yourself blown off course.
But just as easy as it is to put that extra weight on, you can lose those holiday pounds with some healthy tips and a little help from the Hollywood Miracle Diet®.
---
"After losing 6 pounds in 1 week, my clothes were fitting better and I was never tired or hungry. Now, 3 weeks and 14 pounds later, I can see a difference!"
–Jennifer from Arizona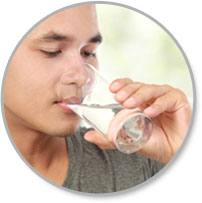 TIP #1. DRINK MORE WATER
Consuming 8-10 glasses of water per day can help you feel full, flush your digestive system, and help you stay hydrated so you're mentally sharp and ready for whatever life throws at you. And when you combine your recommended daily intake of good old H2O with the Hollywood 24 or 48 Hour Miracle Diet®, you're supercharging your weight loss while giving your body the nutrients it needs to keep you fueled up for the day.
"I was leery about this diet. I thought to myself…..10 pounds in 2 days? Really? No way. However, I must admit. THIS REALLY WORKS!!!!!!!!!"
–Kyniesha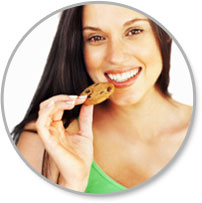 TIP #2. DON'T SAVE YOUR CALORIES FOR DINNER
When people try to lose weight they often cut out meals,with breakfast often being the first to fall. But by doing so you're depriving your body and mind of the nutrients it needs to function at peak performance and training your body to store the calories you consume rather than burn them—which can actually lead to weight gain!
Instead, use the Hollywood Cookie Diet® line of great tasting meal replacement cookies to cut your calories while maintaining optimal nutrition throughout the day. Eat up to four cookies during the day (breakfast, mid-morning snack, lunch, and mid-afternoon snack) and then top off the day with a sensible and nutritious dinner (no more than 900 calories).
"A friend began to use the Hollywood Cookie Diet®, and was showing impressive results, while all the time, claiming to not be hungry at all … I finally gave in, and immediately began to shed unwanted pounds! … In 11 weeks time, I am pleased to say, that I have taken off 34 excess pounds!"
–Steve from Studio City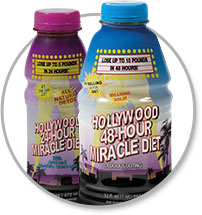 TIP #3. REDUCE YOUR CALORIC INTAKE
Increasing your exercise level and reducing your caloric intake are the only two ways you will successfully be able to lose weight. While squeezing in even twenty minutes a day for the treadmill into your hectic schedule can seem impossible, cutting your caloric intake is easy, or at least easier.
The Hollywood Cookie Diet® allows you to replace two high-calorie meals per day with a healthful, well-balanced replacement that tastes as good as it is good for you. And the Hollywood 24 and 48 Hour Miracle Diet® juice drinks allow you to jump start that weekly caloric reduction in just one or two days through consuming a nutritionally balanced and scientifically proven formula in a glass.
"The 48 hr miracle diet most definitely works! Lost 7 lbs in 2 days just by drinking the juice! Curbed my appetite while making my energy level go sky high. Thumbs up!"
–Emileigh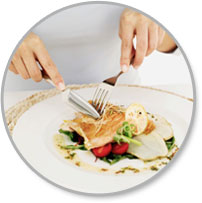 TIP #4. ALTERNATE DAILY CALORIC INTAKE
Another tip to help you lose holiday pounds fast is to mix up your caloric intake by day. If you've set yourself a strict 1,300 per day calorie diet (a little over 9,000 calories per week) don't let your body plateau by consuming the same amount every day. For instance, you can cut down to 1,100 calories one day and allow yourself to indulge the next by topping off at 1,500.
"I love the 48-Hour Miracle Diet®. I was skeptical at first, but after using a couple times, I am sold! … I use this about every other week just to boost my metabolism and help recommit!"
–Jess, from Phoenix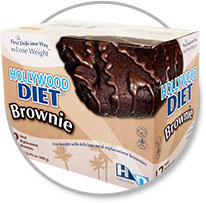 TIP #5. A SPOONFUL OF SUGAR
No matter what diet plan you choose, the secret to sustained weight loss is finding a diet plan that you like and one that's easy to maintain. That way you don't subconsciously associate your new diet with suffering or punishment—it becomes an everyday part of life, and one might even say fun!
(P.S. The Hollywood Cookie Diet® is a wonderful tool to help you do just that. The cookies taste like the delicious snacks you're craving and the variety of flavors keeps things from getting boring.)
"I started it in February 2009 and by May I had lost 50 pounds. I went from size 18-20 to 11-12. And I have been spreading the word about this wonderful easy diet."
-Luedella