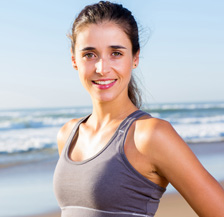 Building a Better Body: Mind Over Matter
Losing weight is a mental game. Sure, you're body has to do the work but it's your brain that does the real heavy lifting. Use these 3 powerful tips to achieve your weight loss results and maintain no matter what obstacles come your way.
Click here to read more >>>
What's
Cooking
Stay on track with delicious, healthy recipes. From breakfast to dinner, we've got you covered.
Click here to explore recipes. >>>