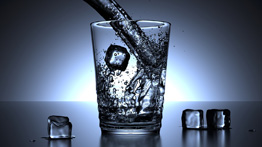 Your Secret Weight Loss Tool
You hear it time and time again: drink more water. Staying sufficiently hydrated is a wonderful way to feel your best and helps your body work at the peak of personal performance. But did you know drinking water can help you lose weight? In fact, water may just be your secret weight loss tool.
Click here to read more >>>
What's
Cooking
Stay on track with delicious, healthy recipes. From breakfast to dinner, we've got you covered.
Click here to explore recipes. >>>