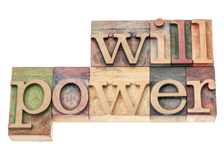 The Key To the New You
Willpower is what helps you battle through those cravings, ignore those empty calories, and stand up to temptation. If your willpower is not strong enough, your diet will never work.
There will be setbacks and detours, but when you're prepared you can plow through these more easily and find your way back on the path toward the new you! Read these 5 Tips on how to build Willpower that won't Fail!
Click here to read more >>>
What's
Cooking
Stay on track with delicious, healthy recipes. From breakfast to dinner, we've got you covered.
Click here to explore recipes. >>>