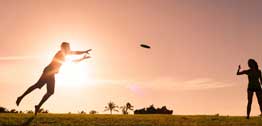 Overcome Your "Fat Genes"
FTO, the human fat mass and obesity-associated gene, is a specific genetic marker that can be passed from one generation to the next. New research published in Scientific Reports shows that living an active lifestyle can actually combat those "fat genes" hiding in your DNA.
Click here to read more >>>
What's
Cooking
Stay on track with delicious, healthy recipes. From breakfast to dinner, we've got you covered.
Click here to explore recipes. >>>