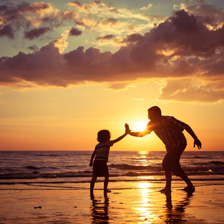 Stay Fit on Vacation
Vacations — too few and far between, right? You've been planning your getaway for a long time, but you're worried about what a week's worth of restaurant food and relaxing by the pool will do to your waistline, your willpower, and your weight loss progress.
Relax! We got your portable weight loss program....
Click here to read more >>>
What's
Cooking
Stay on track with delicious, healthy recipes. From breakfast to dinner, we've got you covered.
Click here to explore recipes. >>>