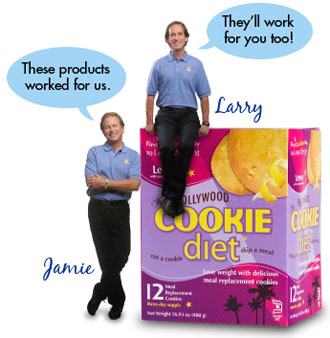 Jamie Kabler and Larry Turner are the co-creators of the Hollywood Diet® products.
Call Jamie and Larry for free diet advice.
"We'll treat you like a star. This is what we love to do. Our mission for over 15 years has been to help our customers achieve their weight loss goals."
Please call us at 1-855-799-3438 Monday – Friday, 9 am to 5 pm PST or email us at info@HollywoodCookieDiet.com for free diet counseling.