The Hollywood Diet® line of products is an excellent set of tools that can help make your lifestyle transition easier than ever before. Over the past two decades, thousands of people have found new ways to use The Hollywood Diet® to help them live happier, live healthier, and achieve the life they've imagined for themselves. Let us help you learn how to use The Hollywood Diet® effectively so you too can live your best life now.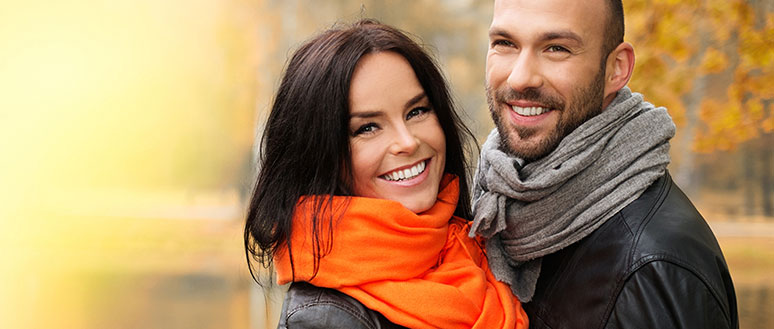 Our individual products can be used for weight loss, for weight maintenance, as a cleanse, or simply as healthful (and affordable) snack or meal replacement option for busy people on the go.
Below you'll find out how to use The Hollywood Diet® products as part of a regular diet plan or simply as a way to snack happier, cut unnecessary calories, and live healthy!
The Hollywood 48-Hour Miracle Diet®: Your perfect partner for a quick weight loss solution—drop up to 10 pounds in just two days! Fit into that wedding dress, make an impression at your class reunion, or jump start a positive life change in 48 hours.
The Hollywood 24-Hour Miracle Diet®: A quick and easy cleanse to help your body purge harmful toxins, recharge your metabolism, rebalance your body chemistry, and reinvigorate your weight loss—everything you need in one bottle!

WHAT: The Hollywood 48-Hour Miracle Diet® is scientifically proven to help you lose several pounds over the course of just a couple days. It works by giving your body the micronutrients it needs in the form of a delicious and nutritionally balanced juice drink. By limiting your caloric intake, you shed unwanted weight without "starving" your body.
HOW: Use The Hollywood 48-Hour Miracle Diet® as a food replacement for two days by mixing one 4 ounce serving of juice with 4 ounces of water. Repeat 8 times over the course of 48 hours. Drink an additional 8 glasses of water per day. The fast will help cleanse your system of toxins, dramatically reduce your caloric intake, and create visible results fast.*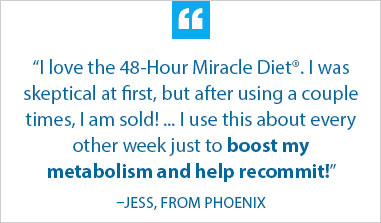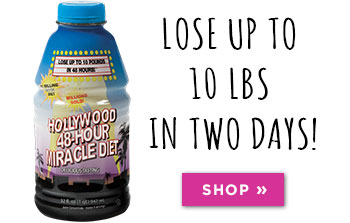 TIP: By cleansing your body and reducing your caloric intake, the great tasting formula lets your body's natural fat burning mechanisms kick into overdrive. Use as part of the 5/2 Diet (or any other intermittent fasting diet) for exceptional results without starving your body of the essential vitamins and minerals it needs to thrive.

WHAT: The Hollywood 24-Hour Miracle Diet® is a great-tasting blend of juices, essential oils, vitamins, and minerals that help reduce your caloric intake without depriving your body of essential nutrients. Use it to shed up to 5 pounds in just one day and see the results overnight!
HOW: This powerful dietary aid can be used as part of a calorie restrictive diet and complements intermittent fasting diets extremely well. Eat normally 5 days out of the week, then mix The Hollywood 24-Hour Miracle Diet® with water to replace your meals on the remaining two days; cutting your caloric intake by as much as 4,400 calories per week!
(This type of alternate fasting diet has been scientifically proven—in America and abroad—to create amazing results you can see in days. It can help you lose unwanted weight, stabilize your body's chemistry, and may even help combat or prevent certain types of disease.)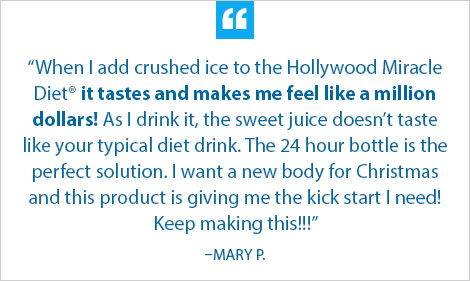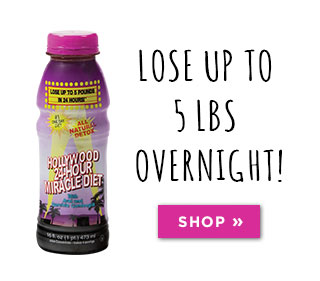 TIP: Because The Hollywood 24-Hour Miracle Diet® helps keep your body hydrated, most users say though they anticipated uncomfortable hunger pangs prior to using the product, they never felt hungry during their cleanse! *


*Results will vary and may not be typical