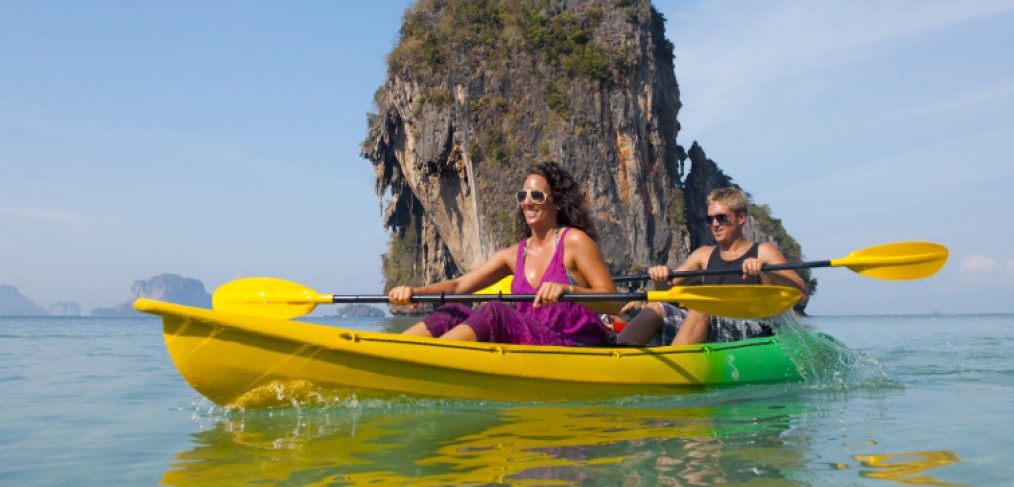 Stay Fit on Vacation
Vacations—too few and far between, right? You've been planning your getaway for a long time, but you're worried about what a week's worth of restaurant food and relaxing by the pool will do to your waistline, your willpower, and your weight loss progress. 
Just because you're cutting loose from the daily grind doesn't mean you have to give up eating right and exercise. When your weight loss plan is portable it goes where you go and helps you stay on track anywhere.
Eat Right
The continental breakfast may be free but you could pay for it later. Stick to lower calorie options and smaller portions.
Share your meals. Entrees just too good to pass up? Split them with your partner to halve the calories.
Hold the Mai Tais! Tropical drinks (a vacation tradition) are loaded with calories. You don't have to teetotal your way through the week, just choose better options like light beer and simple mixers instead of syrupy ones.
Allow yourself to cheat . . . but only once a day. Vacation is no fun without a little excess.
Exercise
Plan an active vacation—hike the nature trails, schuss down the mountains, snorkel in the sea, kayak the creek! These active excursions during your vacation count as a workout . . . even if you're having fun.
Hotels, motels, and cruise ships have exercise equipment, pools, and even running tracks. You don't have to spend the week in the gym, just a few minutes each day.
Walk whenever you can. Skip the elevators, escalators, and moving sidewalks. And, if your destination is within walking distance, skip the cabs, trams, and trolleys.
You don't have to let a week of relaxation turn into a relapse. Pack your weight loss program next vacation and maintain that momentum.