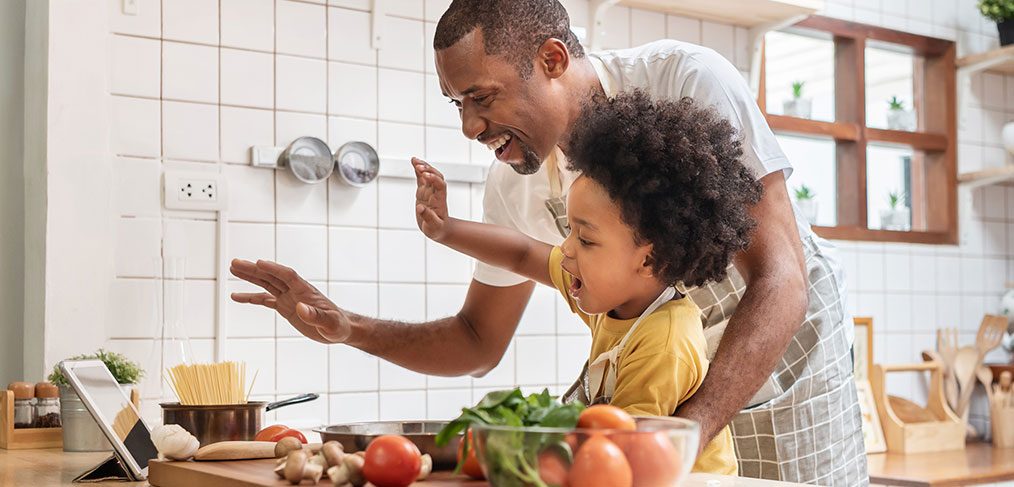 10 Healthy Recipes You Can Easily Make at Home
If you've struggled with dieting previously, one of the reasons you probably gave up before reaching your weight loss goals was simple boredom. "Healthy" food—as most of us think about it—can be bland and monotonous and is either difficult to prepare or so repetitive that after a week we're craving a big bacon cheeseburger. That is why those expensive meal preparation services are popular—they take the hard work out of cooking healthy meals and just let you toss a bunch of ingredients together in minutes!
But eating healthy food doesn't have to be boring or expensive. When you learn how to easily add a powerful flavor punch to your healthy meals and snacks, you'll keep your taste buds on track without packing in extra fat, calories, or carbohydrates!
Get Inspired with These Tasty Recipes
The key to a successful diet program is making yourself crave the food you're eating. You can't do that if it's boring, bland, or requires a culinary education to get it from the stovetop to the plate. Our lives are busy and stressful enough. We don't have time to spend slaving away in the kitchen or the energy to figure out new cooking techniques. Simplicity is truly the way to go.
The key to making healthy food good enough to make you crave it (and not just slog through eating it to lose weight) is to add flavor. Sweet, spicy, sour, salty—it's the top notes of your new favorite dish that really stick out in your mind and make that important first impression. That's why you can't afford to be timid when it comes to taste.
Below we'll break down 10 of the most popular recipes on The Hollywood Diet Blog to get you started in the kitchen and on your new healthy eating weight loss journey!
Breakfast
Who doesn't love eggs for breakfast? They're protein-packed, quick to cook, and as about as easy as anything you'll ever make in a frying pan. This spinach frittata is a garlicy masterpiece with a little punch of red pepper and thyme that elevates your typical scrambled eggs to a whole new level. With just four ingredients (plus spices) it couldn't be quicker to whisk this up in a bowl, sauté, and bake. Plus, the spinach is packed with those lovely dark leafy green vitamins and minerals.
If bread is your jam, you don't have to give it up if you want to eat healthy. Instead, elevate your morning meal by adding creamy avocado, crisp spinach, and cool cucumbers with your favorite spices to taste. Ready in minutes, this breakfast delight is a meal in and of itself or the perfect accompaniment to eggs (just skip the bacon—or find a healthier alternative.)
Lunch
If you're trying to cut the carbs but can't stomach life without the gooey goodness of cheesy pizza, this easy-to-make alternative dramatically increases the flavor profile. With just a little chickpea flour and some water and olive oil you've got yourself a tasty crust that has just the right crunch. Top it with healthy options like tomatoes, mushrooms, and spinach and you've got a masterpiece that will make your mouth water.
Hearty pasta makes a wonderful mid-day meal option because it sticks with you and lets you eat a lighter evening meal (perfect for tricking your metabolism into burning a little extra fat while you're sleeping!) This tangy pasta dish is made with a powerful punch of garlic, olive oil, and lemon, with a tasty counterpoint of fresh asparagus to increase the depth of that flavor to new levels. Traditional pasta too heavy for you? Choose a plant-based alternative for a lighter meal and lower caloric intake.
Dinner
There's something magical about hearty comfort food. It just makes us feel better from the inside out. But you don't have to worry about backsliding on your diet when you whip up these lentil sloppy joes! Made with extra veggies (including onions and carrots), this healthy dinner option disguises itself with the sweetness of molasses and applesauce and the tang of apple cider vinegar to make your mouth think you're having a cheat day.
An important part of sticking to your new healthy routine is getting buy-in from your emotional support team. Usually, that team is your family and close friends. But getting them to eat healthy with you may be a little tricky at first. Wow them with this simple eggplant lasagna recipe that makes a hearty Italian dish everyone will love. Creamy ricotta and tangy parmesan with gooey mozzarella—this dish sounds decadent—but when you replace the starchy noodles with healthy eggplant slices and use skim-milk-based cheeses you can quickly cut the calories and fat.
Side Dishes
Oprah may have popularized the use of cauliflower to trick our taste buds into thinking we're having something naughty, but this "rice" recipe is perfection. A little olive oil (extra-virgin), some onion, and spices of your choice and you've quickly got a savory side that pairs with everything from fresh fish to Mexican-inspired meals and beyond.
Chinese Eggplant
Eggplant is highly nutritious, and it also has a satisfying, meaty texture. It absorbs flavors perfectly making it a great choice for bold, savory recipes. The Chinese and Japanese eggplants are similar to each other, so you can use either one in this recipe. Compared to the globe eggplant (which is commonly used in America) they are smaller, more tender, and cook more quickly.  This easy recipe comes together in minutes with a delicious sauce and tender eggplant pieces.
Dessert
In the mood for a gooey chocolate treat but don't want to break your solid streak of eating healthy meals? Don't grab the over-processed off-the-shelf options you're tempted with at the grocer; instead, make your own no bake brownies with sweet medjool dates, crunchy walnuts, and an unexpected mint kick! Ready in under an hour, the hardest thing about making these tempting treats is letting them rest in the fridge for thirty minutes to harden without sampling.
Summertime calls for a chilly treat that helps you beat the heat. But traditional ice cream is loaded with fat, cholesterol, calories, and carbohydrates—all of the things that your new healthy eating routine is designed to cut out. This avocado ice cream gives you that frosty cool sensation and wonderfully sweet flavor profile created with healthy coconut milk, agave syrup, and creamy avocados. And there's no need to churn. Just toss everything in a food processor or blender then into the freezer for four hours. Enjoy!
Experimenting Can Lead to Your New Happy Place
Sure, some of these recipes available on The Hollywood Diet Blog will take you out of your food comfort zone. Vegan Indian dal or couscous stuffed eggplant or turmeric chickpea cakes—you never know when you're going to find your new favorite food.
While some of these recipes are a bit wild, many are simply healthier takes on traditional dishes with calorie-light ingredients substituted for those that leave you feeling sluggish and bloated. If you'd like to cleanse yourself of that bloated feeling and start fresh, The Hollywood 48-Hour Miracle Diet® is the perfect way to do just that in just two days. Not only will it help you clean out your digestive system and realign your unique body chemistry, but it will help you lose up to 10 pounds or more!