How To Use the Hollywood Diet®
Most would agree the goal of any diet is to reshape your life and that a diet is just a tool to help you reach those goals you've been dreaming about:
drop a few inches to fit into your clothes better
shed pounds to look and feel healthier and be more active
make the "you" in the mirror match the "you" inside
simply be the best person you can be
The Hollywood Diet® 24- and 48-Hour Miracle Diet products are tools that can help make your lifestyle transition easier than ever before. Each product can be used in multiple ways: as a quick "weekend" weight loss solution to help you fit into that dress or those pants, as part of a regular diet plan to help you cut unnecessary calories out of your life, or as part of a weekly cleansing routine to help you eliminate toxins, recharge your metabolism, and reinvigorate your ongoing weight loss efforts.
Hollywood 48-Hour Miracle Diet®
The Hollywood 48-Hour Miracle Diet® is scientifically proven to help you lose several pounds over the course of just a couple of days. It works by giving your body all of the nutrients it needs in the form of a delicious and nutritionally well-balanced juice detox. You can use this super-powered drink as a meal alternative (you are fasting) for two full days in order to cleanse your system of toxins, dramatically reduce your caloric intake, and help your body shed excess weight.
Hollywood 48-Hour Miracle Diet® fans have used this product to drop unwanted pounds before military weigh ins, shed inches to more easily fit into those "little black dresses", jumpstart their ongoing diet regimen by losing pounds fast, or as a method of punching through those weight loss plateaus. This product is wonderful for boosting morale and keeping your spirits up because you can literally see the results—pounds lost—in just days, not weeks. In a double-blind, placebo-based study participants lost between 2.0 and 13.2 pounds in just 48 hours.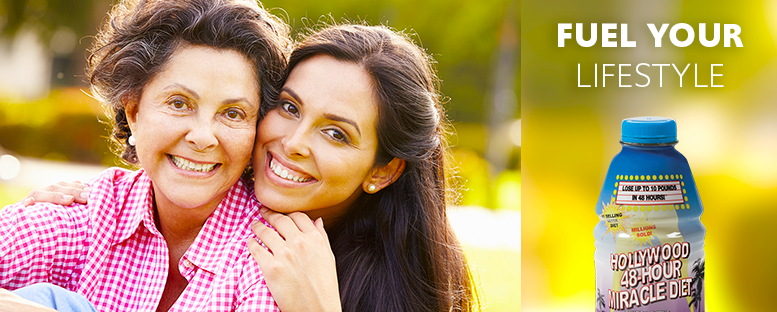 Hollywood 24-Hour Miracle Diet®
Similar to the 48-Hour product, the Hollywood 24-Hour Miracle Diet® was created to deliver the nutrition your body craves while weeding out unnecessary calories and other refined ingredients.
The most common way people make the Hollywood 24-Hour Miracle Diet® work for them is as a weekly boost to their restricted calorie diet. The Hollywood 24-Hour Miracle Diet® is the perfect partner for those looking to try an alternate day fasting diet (commonly called a 5/2 diet).
This method of dieting allows users to eat normally 5 days out of the week while fasting (limiting caloric intake) for the remaining two days. The Hollywood 24-Hour Miracle Diet® makes an excellent food substitute for those fasting days because all the nutrition you need is included without the added calories.

This type of alternate fasting diet has been scientifically studied in America and abroad, and has been proven to show radical results. It works by resetting your own metabolism and "tricking" your body into burning the fat stored in your body, preventing sugars already in your blood stream from turning into fat.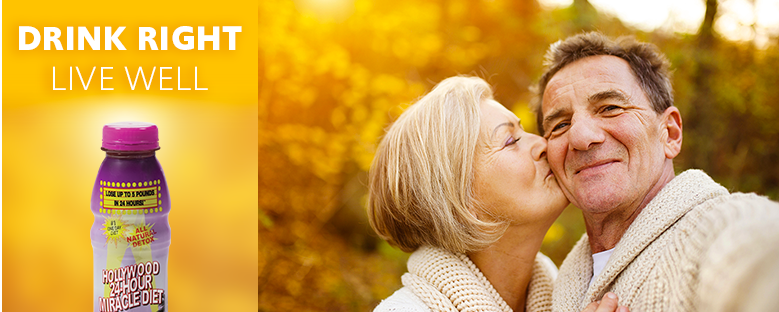 Recipes to Help You Supercharge Your Weight Loss
The key to ongoing weight loss is lifestyle. You're not going to stick with any diet that makes you feel deprived. That's why The Hollywood Diet® Store has created weeks' worth of sensible and sensational recipes to help you stay on track. From Maple Glazed Salmon and Minted Couscous to stick-to-your-ribs Mashed Potatoes (yes, you read that correctly, mashed potatoes) you'll find everything you need to get your lifestyle change off on the right foot.