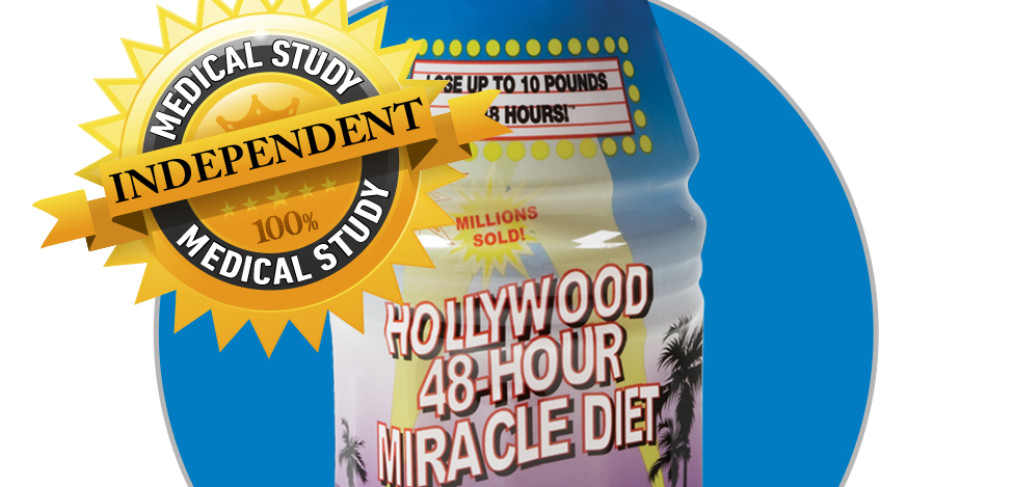 Scientific Proof the Hollywood 48 Hour and 24 Hour Diet® Does Work
A lot of people are skeptical of the Hollywood 48 Hour and 24 Hour Diet®, and they should be. After all, losing weight by just drinking a nutritious beverage for 24 or 48 hours seems far too simple to actually work. Though there are multiple scientific studies that show the Hollywood 48 Hour and 24 Hour Diet®'s are safe and effective weight loss tools, and though we know they work, we understand why some people are dubious.
For years people looking for effective solutions to help them with their weight loss goals have been offered products, services, and systems by predatory companies that fail to back up their claims with hard science. These companies are more interested in making money than helping people and use flashy gimmicks, unsubstantiated claims, and high-pressure sales tactics to move their product—regardless of how well it works. Often people spend hundreds or even thousands of dollars with no visible results.
The Hollywood Diet® is different.
Independent studies by multiple scientific institutions have examined the effectiveness of the Hollywood Diet® and found that it does exactly what is says it will: help people to lose weight quickly.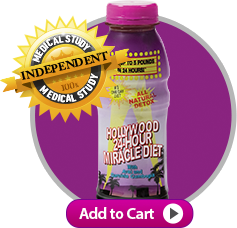 Hollywood 24-Hour Miracle Diet
During a 2-day study 35 participants between 16 and 67 years old were weighed prior to and after consuming the Hollywood 24-Hour Diet® as instructed on the packaging. At the final weigh in, every participant had lost "significant" amounts of weight ranging from 2 pounds to a whopping 9 pounds. What's more, all of the participants were happy with their experience, there were no side effects, and everyone said they'd be happy to try the Hollywood Diet® again.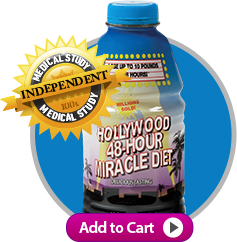 Hollywood 48-Hour Miracle Diet
Two separate trials of this Hollywood Diet® product were run at two separate institutions. For the purposes of both studies participants were instructed to consume the Hollywood 48 Hour Diet® as instructed. They were weighed prior to doing so and at the end of the 48-hour period. Again, all participants lost "significant" amounts of weight ranging from 2 to 16 pounds. What's more, while one study showed a significant amount of fat loss during the trial period, the other showed that participants who used the Hollywood 48 Hour Diet® product lost even more weight than those who were given the placebo.
Independent Studies Show the Hollywood Diet® Helps You Lose Weight
The Hollywood Diet® was examined by independent parties with no vested interest in the outcome of their respective studies. These venerated institutions (including the Alpha Medical Center–a leader in weight loss research for over 22 years—and Marshall-Blum, LLC) engaged in scientifically constructed, and double-blind placebo controlled scientific studies, respectively. And the results were pretty amazing.

Losing Weight Safely with the Hollywood Diet®
The secret to success with the Hollywood Diet® is losing weight safely. Unlike crash diets or starvation diets, the Hollywood Diet® delivers necessary nutrients, carbohydrates, vitamins and minerals to keep your body healthy while decreasing your caloric intake. This formulation allows you to maintain your energy levels and keep pace with your busy lifestyle. Learn more about the Hollywood Diet® line of products today.