48 Hour Miracle Diet® 6 pack
Lose up to 10 pounds in 48 hours with the 48-Hour Miracle Diet®!™* An ideal jump start to any diet. Lose weight while you detox and rejuvenate your body.
Success is only 48 hours away.
For two days enjoy a special formulation of juices and botanical extracts. You will flood your body with vitamins, minerals, antioxidants and essential oils that detoxify your body while you shed pounds.
Delicious tasting
Drop a dress or pant size
Simple and easy
Scientifically tested
See results fast
Healthy
How to Use the 48-Hour Miracle Diet&reg :
Day One: Mix one 4 oz. serving of concentrate with 4 oz. of bottled water. Sip over the next 4 hours. Repeat this 3 more times during the rest of the day. In addition, drink at least 8 glasses of water.
Day Two: Repeat above.
For best results use once a week. After completing the Hollywood 48-Hour Miracle Diet&reg, maintain a sensible eating plan and exercise regularly.
IMPORTANT: For best results, do not consume food, alcohol, caffeine or tobacco while on the Hollywood 48-Hour Miracle Diet&reg.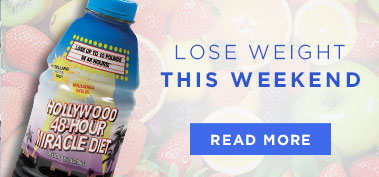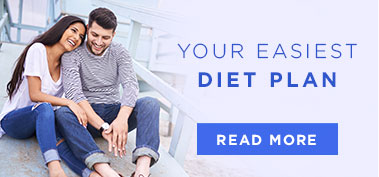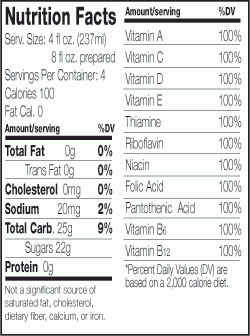 Ingredients: Purified water, pineapple, apple and orange juice concentrates, apricot and banana purees, vitamin A palmitate, vitamin D, vitamin E, ascorbic acid (vitamin C), thiamine mononitrate (vitamin B1), riboflavin (vitamin B2), pyridoxine HCL (vitamin B6), cyanocobalamin (vitamin B12). niacin, folic acid, pantothenic acid, and a special blend of essential oils of bergamot, tangerine, lemon and orange.
STUDY A
Clinical Site: Bangor, Maine
Marshall-Blum: Clinical Outcomes Specialists (parent company)
Herbal Research Clinic
Independent Medical Research Center
James M. Blum, PhD, Study Coordinator, Epidemiologist and Biostatistician
Medical Director: Ronald I. Blum, MD
Medical Advisor: Felix Hernandez, MD
Prospective, randomized, double-blind, placebo-based, clinical trial.
This trial had IRB approval (due to FDA guidelines, details are only available upon request).
Randomization determined who started on placebo and who started with the active product; randomization between groups were of equal numbers.
A total of sixty-four subjects were initially screen and randomized into both arms of study. Thirty (30) subjects completed the product phase of this trial while the same number (30) individuals completed the placebo phase of this trial.
The duration was for 2 days on either product or placebo; subjects were observed for 7 days.
All subject contact was with a study coordinator or research nurse who were blinded to the randomization scheme.
Subjects adhered to the diet and exercise requirements in the consent form/protocol, which were reviewed by one of the nurses during the enrollment period.
RESULTS:
The mean weight loss in the treatment group was 7.46, compared to a loss of 4.34 pounds in the placebo group.
Weight loss ranged from 2.0 pounds to 13.20 pounds.
When asked about their general well-being and energy levels after the two-day diet, nearly three-quarters (73%) of those on product responded positively.
In the treatment group, eighty percent said they would recommend the Hollywood Diet® to a friend.
This short duration randomized, placebo-based clinical trial clearly shows that 'The Hollywood Diet' is effective in delivering 'weight loss', and general well-being. Within the parameters of this trial, the Hollywood Diet® is an effective and save approach to cleansing and quick weight loss.
STUDY B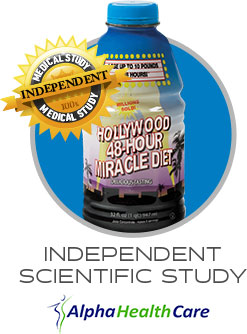 The Alpha Medical Center, a specialist in weight loss for over 22 years, conducted an independent medical test of the Hollywood 48-Hour Miracle Diet®.
The medical study was based on the following:
Participants: 27
Ages: 18-67
Gender: Male and Female
Each participant's baseline weight was taken on two occasions two days apart. The first time each participant was weighed in, then given The Hollywood 48-Hour Miracle Diet® juice and instructed to drink the juice for the next two days. Each participant returned for post test weigh-out measurements. A medical scale was used on each participant and each participant wore the same clothing they wore for the weigh-in.
RESULTS:
Each participant lost a significant amount of weight.
Weight loss ranged from 4.5 pounds to 16.5 pounds.
All participants were very happy with their individual weight loss.
All participants expressed their desire to use the diet again on a regular basis.
No one reported any stomach upset, constipation or diarrhea.
Testing of each participant's body fat percentage showed results of significant fat loss.