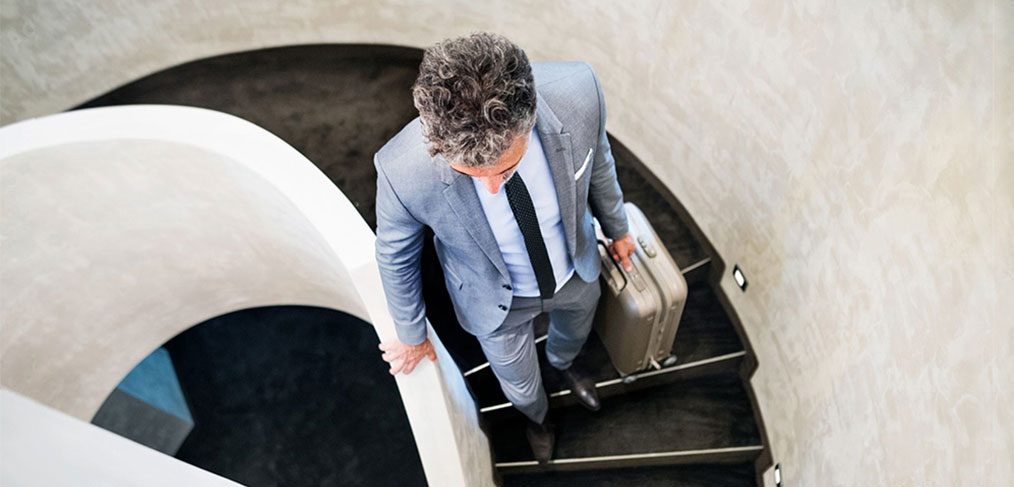 You Can Lose Weight When Traveling
Your weight loss program is on a roll, but that business trip or long-awaited vacation has you scheduled for hours on the road (or in the air) and days surrounded by the dangers of eating out. What will you do if you get trapped in an airport terminal with nothing but unhealthy snack options? Can you resist the temptation of those conveniently-placed fast food joints? Will you be able to handle the stress of navigating a crowded highway or theme park without seeking comfort in sugary snacks? And what will you do for a week lounging on those floating buffets travel agents like to call cruise ships?
Relax! It's easier to stay on track when traveling than you think. It might take a little more willpower to pick a bag of low-salt roasted nuts at the airport bookstore rather than a bag of corn chips or a candy bar, but you can do this!
And it's not all about what you eat either. In fact, you should plan on consuming a little more than you would at home. That's part of the fun of vacation and it makes work-related travel less stressful. You can combat those extra calories by sneaking in a little extra exercise.
If you're in need of a little inspiration, motivation, or tricks to burn off or cut some calories, these quick tips below will help you do just that.
Ask for a room off the ground floor when booking a hotel. Sounds easy you say. The hard part is forgetting about the elevator and taking the stairs! The stairs are a great aerobic exercise and are available even if your hotel doesn't have a fitness facility. Use them whenever you can and, if you feel you need a little extra cardio, lace up your shoes and make a circuit of the hallways. You might get some funny looks, but you'll feel a whole lot better.
Make plans to watch the sunrise (or sunset) as you enjoy a brisk walk . . . even if it's just around the parking lot. Having a goal that is not exercise in and of itself is a way to trick your mind into enjoying the physical exertion or (sometimes) even forgetting about it. When the journey isn't about the journey but, rather the sights you'll see or the destination, the walk becomes secondary.
Beware of hidden calories in restaurant food. Even if something looks healthy, it could be hiding more fat, cholesterol, and carbohydrates than you'd eat at home. Those menu photos have a wonderful way of making even unhealthy options look good. Stick to the simply prepared choices (baked, broiled, or grilled) without a lot of extra ingredients. Pass on the fried fare, and beware of drinks. Alcoholic beverages, sodas, sweetened iced teas and fruit juices often have hundreds of calories per serving. Water is always your best bet.
Pack low calorie snack options so you don't have to rely on airport or gas station options for food. If you already have snack options with you, you're less likely to fall for those well-placed impulse items kiosks and convenience stores push into your field of view. The Hollywood Cookie Diet® is a wonderful low calorie snack option for those of us with a sweet tooth. These chocolate chip cookies are tasty and portion controlled, so all you have to do is grab a pack and go.
Plan your daily "treats." Sometimes the food is part of the fun. If you're going to a theme park known for its tasty treats, or you're staying at hotel with an attached bar or you see an eye-catching food truck on your commute, it's okay to sample something out of the ordinary. This is where your willpower comes in. Limit yourself to just one gourmet cupcake, one ice-cold cocktail, or one order of deep-fried street corn. And then remember those extra calories you just consumed will take time and effort to burn off. However, creating a successful dieting routine isn't about depriving yourself while outside your normal routine – it's about restructuring your relationship with food and allowing yourself to experience it without surrendering to it!
Don't let your exercise go by the wayside while you are away. Research activities at your destination, and plan some play time: hiking trails, bike rentals, swimming/snorkeling excursions, or sports like golf, tennis, or skiing. Wherever your destination, you can find something active to do that's much more fun than an hour on a hotel treadmill.
They say packing is the final step in actually planning your trip. When you're tossing stuff in a suitcase, don't "forget" the workout clothes! You might find yourself coming up with excuses like "I won't have time anyway," or "they'll just push my bag over the airline's weight limit," but find a way to bring something you can at least walk comfortably in. You'll regret it if you actually do get the urge to go for a walk and all you have is business attire and dress shoes!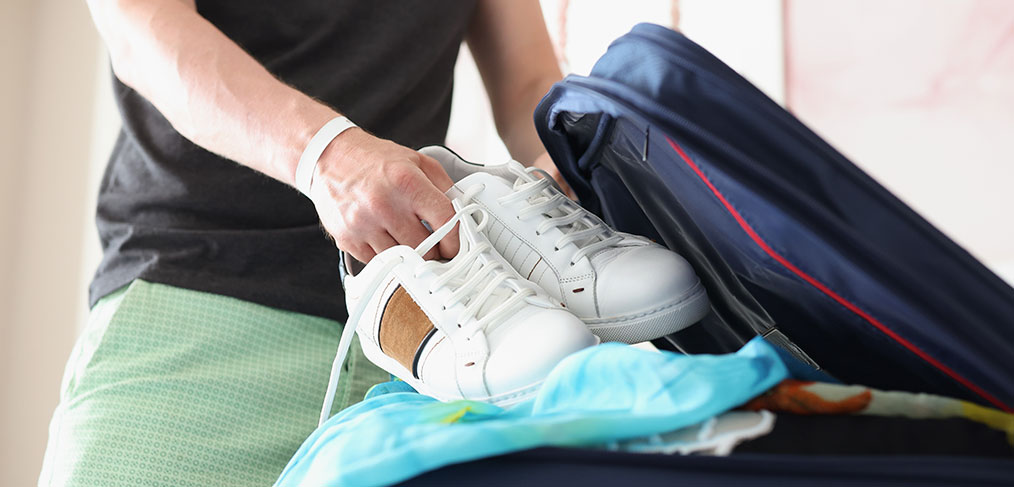 You can stay active and eat healthy wherever you are—it just takes a little creativity, a little forethought, and a little extra willpower. Make sure you give yourself the resources you need to stay on track. Pack healthy snacks like The Hollywood Cookie Diet®. They're perfectly portioned, individually sealed, travel extremely well, and will give you an option that's better for you when you're confronted with hunger in an unfamiliar place.